In the LEGO community, MOC stands for My Own Creation. I've tried to capture a few designs from my youth before my kids destroy them. I used the open source LEGO CAD programLDraw to digitize my creation, creating the images below. I created my first in one evening while watching a movie, so its relatively easy to use. To be fair, I was already familiar with Partsref numbering from Peeron from my LEGO inventory project, which helped in understanding and looking up part names. Click the LDraw files links under the pictures if you want to access the source files.
MINI
This was a little drone fighter model I liked to make several of with extra parts. I used to make a number of them to swarm over and attack my Classic Space ships. The bottom guns rotates independently of the body and can also be attached under the back in a fixed rear gun position.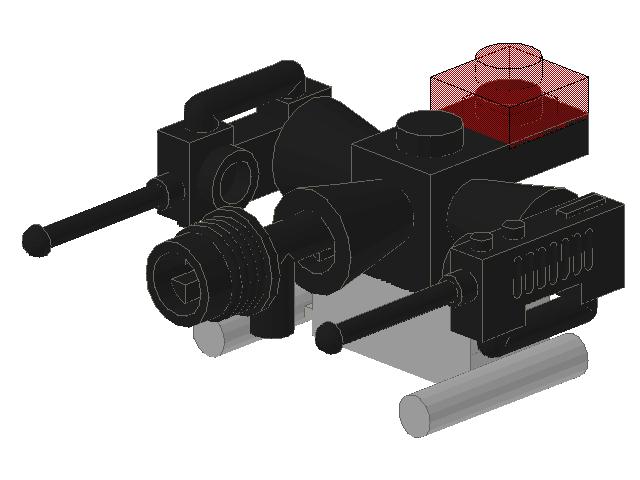 MINI
LDraw files
Rider
This was a sturdy ship created with a kid I met while spending some time at cabin at Blue Mountain Lake with my trusty #789 Storage Cloth full of spare bricks. It is virtually indestructable, which is probably why it lasted long enough to be recorded here.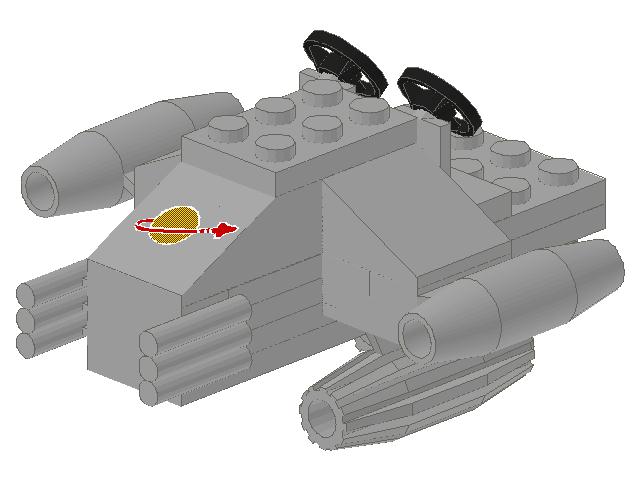 VTOL aircraft
LDraw files
VTOL aircraft
This was a VTOL aircraft I built in middle school. I had a little grey one like pictured here as well as a white one. For vertical flight, the engines rotate back 90 degrees. They were part of a awesome dual hull catamaran aircraft carrier that unfortunately did not survive. I finally broke the grey one down because I needed the 2x10 plate to rebuild #497 Galaxy Explorer .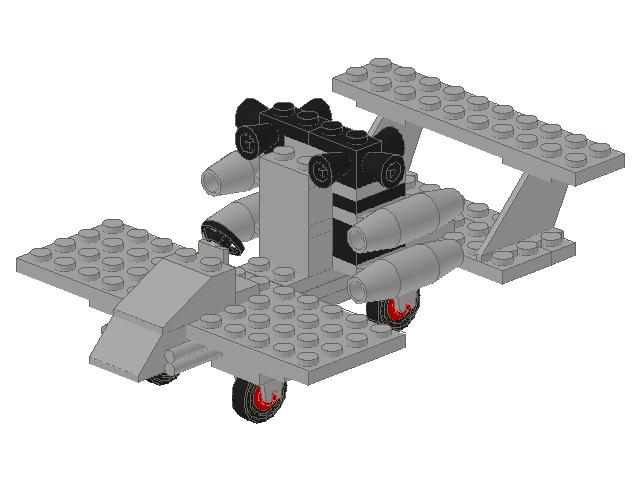 VTOL aircraft
LDraw files